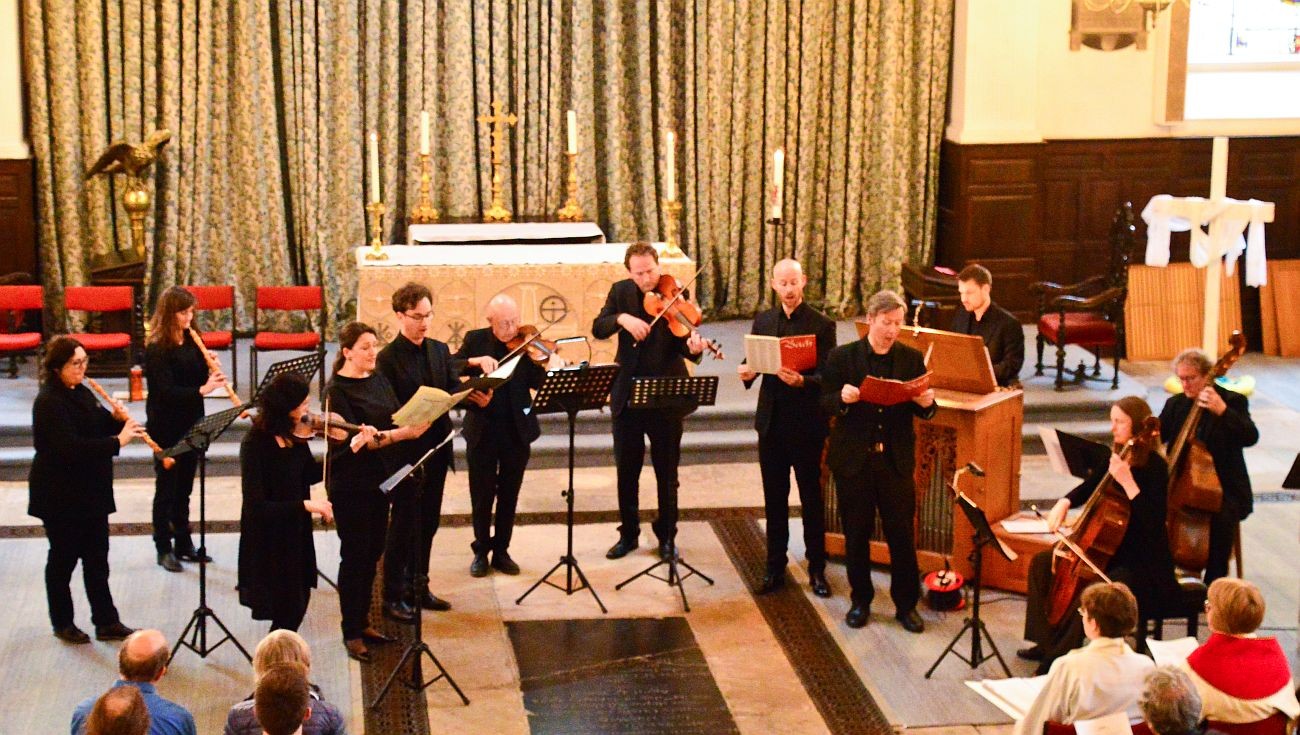 Bach Vespers 19 May 2019 (photo: Andrea Liu)
Welcome to the City Bach Collective. We're a group of professional musicians who perform Bach (and music of Bach's contemporaries) on period instruments. We're known for playing in the Bach Vespers series in churches in the City of London and we also play in concerts. The City Bach Collective is directed from the violin by the leader, Hazel Brooks.
There's more detail about our history and what happens in 'Bach Vespers' under the tabs below.

History of Bach in the City
What happens in Bach Vespers?
Peter Lea-Cox
Martin Knizia
Hazel Brooks