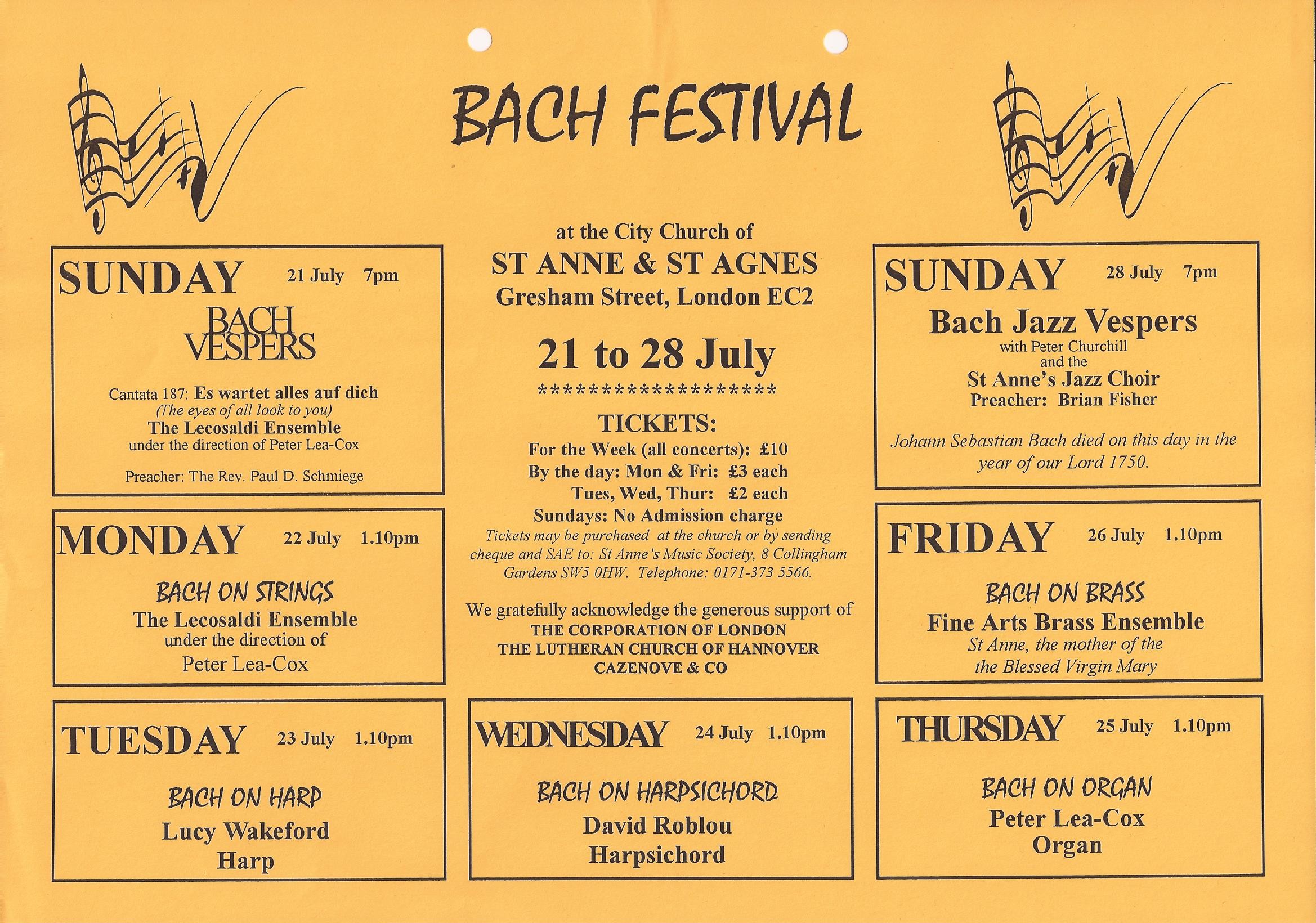 Since 1996 (right) there has been a Bach festival in July in the City. First established in conjunction with the St. Anne's Music Society, based at the church of St. Anne & St. Agnes, the home of Bach Vespers, the Festival has been held every summer since. Bach Vespers, featuring a sacred cantata, has been a mainstay of the festival and other events have featured other performers from that series.
See more posters from the Bach Festival series on the Archive page.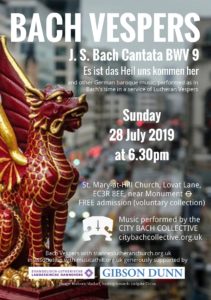 From 2015-2019, the festival was hosted by Music-at-Hill (the successor to St. Anne's Music Society), and the City Bach Collective continue to contribute a Bach Vespers as part of the Festival – not only offering the most appropriate cantata for the Sunday of the performance but also cramming the rest of the service with other great pieces by Bach and his contemporaries. In 2019 (right) we performed BWV 9 alongside movements of the flute concerto BWV 1055.