Hazel Brooks
Hazel Brooks, leader-director of the City Bach Collective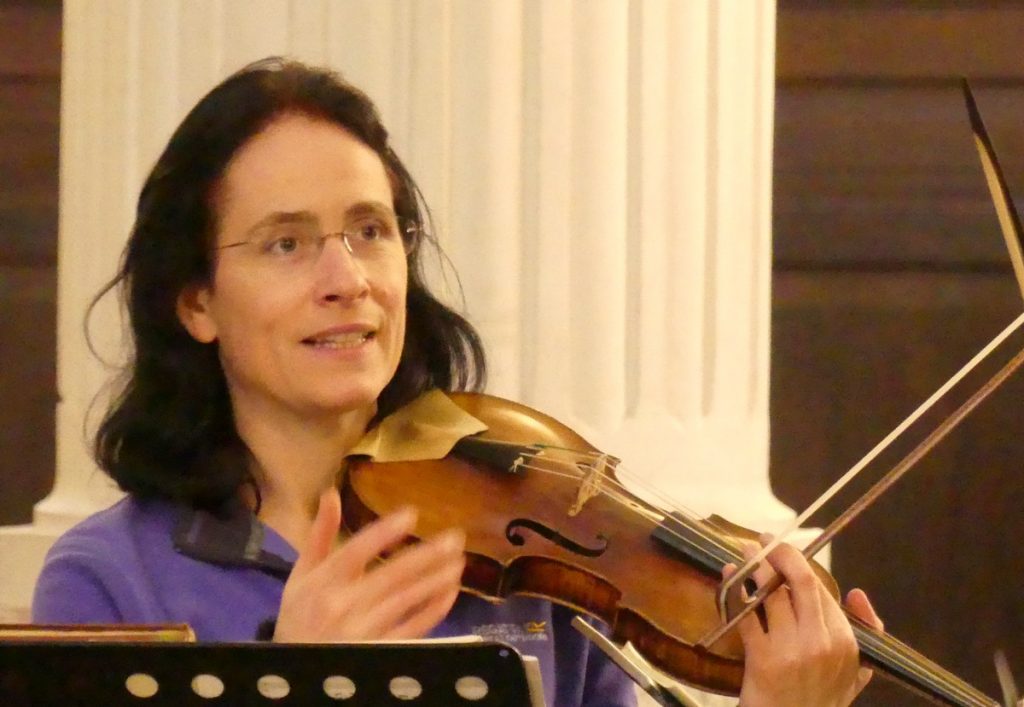 This text is reproduced from the University of Southampton website, where Hazel Brooks is an honorary research fellow in music
Hazel Brooks is a specialist in early violin and viola, performing music ranging from the medieval to classical periods. She joined the music department at Southampton as an honorary research fellow in 2012. A graduate of Clare College, Cambridge, she went on to study the violin at the Hochschule für Musik und Theater in Leipzig, then the Guildhall School of Music and Drama in London, where she specialised in historical performance and won various awards. Principal teachers have included Rosemary Rapaport, Fred Roth and Micaela Comberti. Her performing career focuses principally on the following areas: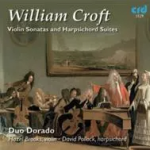 Violin – Hazel has performed as a recitalist across Europe and in most major venues in the UK. She is also frequently asked to lead orchestras and appears as a concerto soloist. Particularly drawn to the baroque sonata, from the very earliest examples of the genre up to the sonatas of J. S. Bach and beyond, Hazel now also researches, edits and performs forgotten violin sonatas, especially those from seventeenth-century sources or involving scordatura. Described by Gramophone as 'accomplished and knowledgeable', she is highly sought after as a performer in this field. Her longstanding musical partnership with harpsichordist David Pollock (www.duodorado.co.uk) has provided a medium for exploration and performance of neglected repertoire and early techniques, and has led to a number of critically acclaimed recordings, including releases with CRD and Chandos of early English music.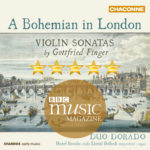 A Bohemian in London: Violin Sonatas by Gottfried Finger on Chandos (released 2 August 2019)
★ ★ ★ ★ ★ BBC Music Magazine, October 2019
The Unknown Purcell: Sonatas by Daniel Purcell on Chandos available at Amazon or iTunes
Vielle (medieval fiddle) – Much in demand as a vielle player, particularly for her sensitive accompaniment of singers, Hazel has performed with medieval ensembles including Boston Camerata (USA), Concanentes (UK), Trist'alegre (Netherlands), Ordo Virtutum (Germany), Artemesian Ensemble (Germany), Ensemble Aziman (France), Circa 1500 (UK), New London Consort (UK), and Camerata Mediterranea (Western and Moroccan musicians). Fascinated by the interplay of language and melody in this repertoire, she continues to work with soprano Faye Newton in duo Trobairitz (www.trobairitz.co.uk), which specialises in music of the troubadours and trouvères. They perform internationally, have made numerous radio appearances, and have released a recording with Hyperion.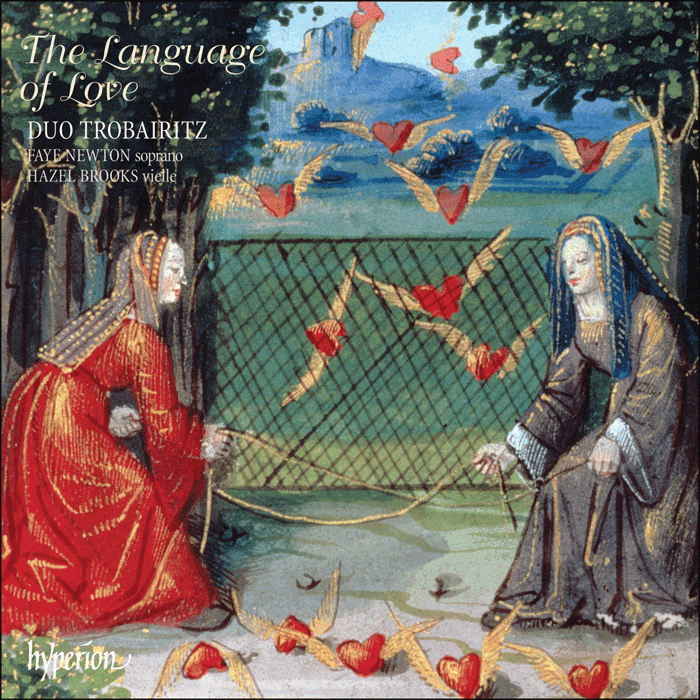 The Language of Love on Hyperion available at Amazon or on iTunes
Viola d'amore – This once popular instrument is largely neglected nowadays outside its annual appearances in Bach's St John Passion. Hazel plays it extensively, exploring lesser-known repertoire from numerous early manuscript sources, through concertos and cantatas by Vivaldi, Bach and Telemann, to music written by contemporary composers. The frequent use of scordatura in baroque music for the viola d'amore ties in with Hazel's interest in scordatura writing for the violin.
Geoff Coates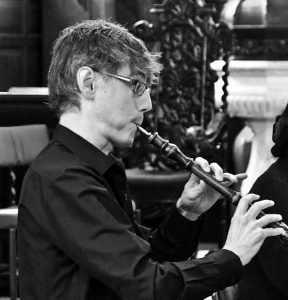 Described by International Record Review as an "outstanding soloist", Geoffrey Coates has pursued a distinctive and eclectic career as an oboist since he went on stage with Florilegium at the age of 19. His work has seen him collaborate with artists as diverse as Lea Salonga and Sir John Eliot Gardiner, and he is a featured artist on recordings of repertoire from Albinoni to Arvo Pärt.
One of the few oboists to be equally at home on modern and historical instruments, Coates has performed in all of London's concert halls with every major UK period instrument orchestra. Recent orchestral work includes principal oboe with the Orchestra of the Age of Enlightenment in symphonies by Beethoven and Mozart, a new Glyndebourne Opera commission and a season with the Royal Ballet Sinfonia. Overseas engagements have included Haydn Sinfonietta Wien, Cyprus State Symphony and Freiburg Baroque Orchestra, as well as extensive touring with UK ensembles to some two dozen countries.
Solo credits include two well-received recordings of oboe concertos, with Gramophone magazine praising his "sympathetically affective reading" of Albinoni's D Minor concerto, and he appears frequently as a soloist in London's St-Martin-in-the-Fields concert series.
Coates won a scholarship to study at the Guildhall School of Music & Drama where his teachers included Neil Black, Richard Simpson and Gail Hennessy, and he was awarded an Erasmus Scholarship for study in the Netherlands with Frank de Bruine.
Photo credit: Andrea Liu
Emily Atkinson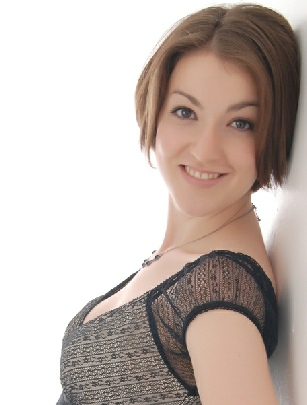 American soprano Emily Atkinson studied at the Crane School of Music in New York and at the Royal College of Music in London. She has appeared as a soloist in more than forty Bach cantatas with the Sweelinck Ensemble for St Anne's Lutheran Church vespers services in London.
As a consort singer, she has toured with the Tallis Scholars and participated in their premiere of John Tavener's Requiem Fragments at the BBC Proms.
Emily performed the role of Theresa in the world premiere of A Synonym for Love (based on Handel's Clori, Tirsi, e Fileno) with Toronto's Classical Music Consort and experimental theatre group Volcano Theatre.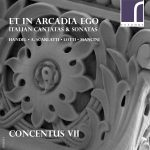 She is also a busy chamber music recitalist, performing with viol consorts, baroque chamber groups and other early music ensembles in the UK and abroad.
Emily has recorded a CD of Italian cantatas with Concentus VII on Resonus Classics, also available on Amazon or iTunes.