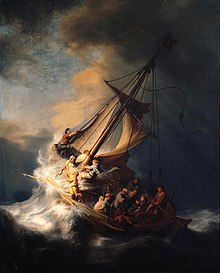 The first Bach Vespers of the new year takes place on 30 January at 6.30pm, at the church of St Mary at Hill in the City of London, hosted by St Anne's Lutheran Church. We perform Bach's cantata BWV 81, Jesus schläft, was soll ich hoffen? This is based on the story of Jesus calming the storm (depicted here by Rembrandt), and features a fine musical depiction of a storm, with rushing scales in the strings. The bass singer takes the role of Christ, bringing the waves under control. This cantata also features recorders and oboes d'amore. Our singers and period instrument players will also perform other music of the German baroque.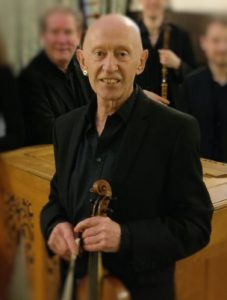 In particular, we will play an instrumental piece in memory of our friend and longstanding City Bach Collective member, Philip Yeeles (pictured), who passed away in December.
Do come and join us and bring a friend. Everyone is welcome (you don't need to be religious) and attendance is free with a voluntary collection. We look forward to seeing you there and sharing Bach's wonderful music!
Future Bach Vespers dates this Spring: 27 February (BWV 22), and 27 March (BWV 54).