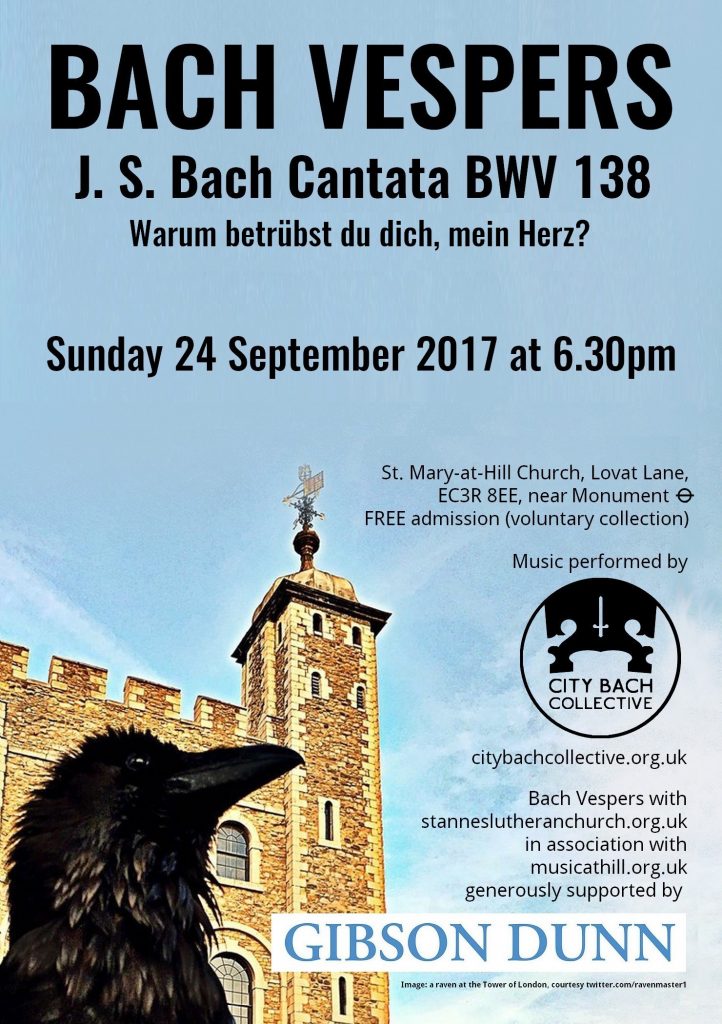 The Bach Vespers series in association with St. Anne's Lutheran Church & Music at Hill will start again on 24 September. We will be performing cantata BWV 138, Warum betrübst du dich, mein Herz?, alongside now familiar German baroque music from the Lutheran ecclesiastical tradition.
The cantata demands that the audience consider the world around them and, to illustrate, refers to ravens. This is an ideal opportunity for us to rope in our near neighbours, the famous resident ravens of the Tower of London (at the other end of Eastcheap). We had a word with one of the Wardens there who offered us a photograph showing one of the birds looking up across the front of the Tower itself. For more pictures and other fun insights, do visit his Twitter feed.
Bach Vespers aims to reunite sacred German baroque music with the context for which it was written. You can find out more about this unique series via the St. Anne's webpage here. It's a particularly interesting time to come along and experience these events (for free) as the Church prepares to celebrate the 500th anniversary of the Reformation, the founding movement of the Lutheran and subsequently Protestant Church.