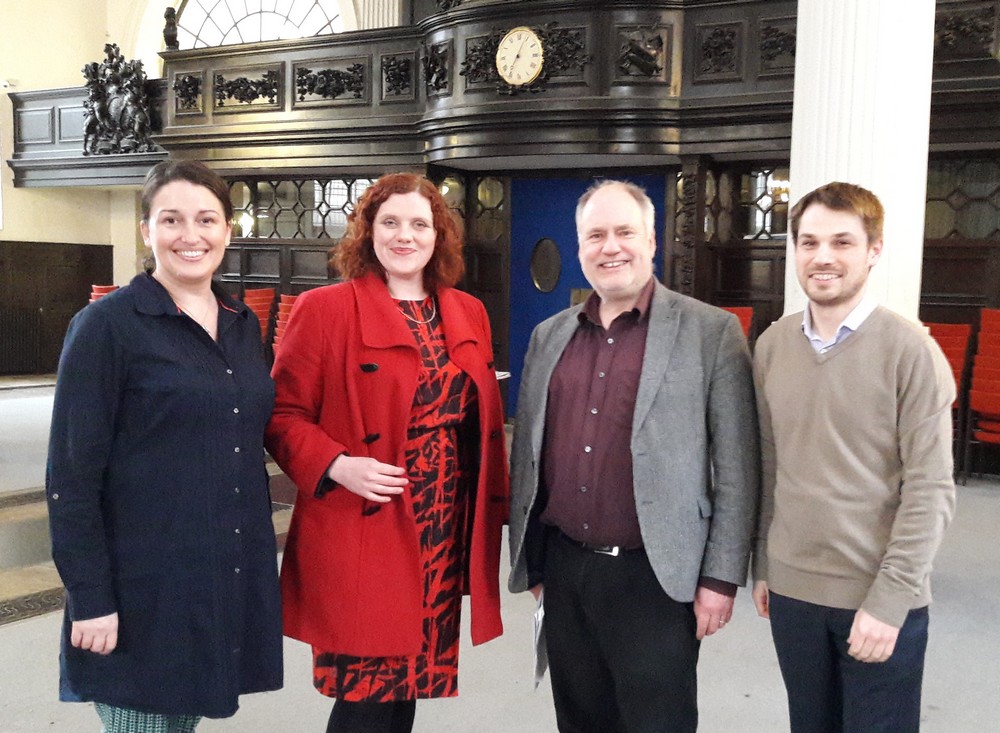 We are very pleased that BBC Radio 4 got in touch to ask if we would contribute to a programme about J. S. Bach. Producer Katharine Longworth was interested in our work playing Bach cantatas within the liturgy of Lutheran Vespers and wanted to record us performing and speaking about J. S. Bach as part of Bach: Man of Passion, one of a number of programmes to be broadcast during Holy Week this year.
Well, Bach: Man of Passion went to air yesterday afternoon. The dense but informative and entertaining half hour is in no small part to the Bach scholar de nos jours Professor John Butt (of Glasgow University and the Dunedin Consort) who finds such richesse in all aspects of Bach's life – but keeps coming back to the music. Soprano Nicola Corbishley and organist Simon Lloyd recorded the aria Öffne dich from cantata BWV 61 Nun komm der Heiden heiland (which they had performed together in the 40th Anniversary Concert in November last year, above right). Nicola and Simon, along with Cheyney Kent then spoke with John Butt briefly about the service of Bach Vespers, how performing the cantata within a church service can be a unique experience.
You can listen to the programme here – you are also able to listen to the complete aria recording here, courtesy of the BBC.