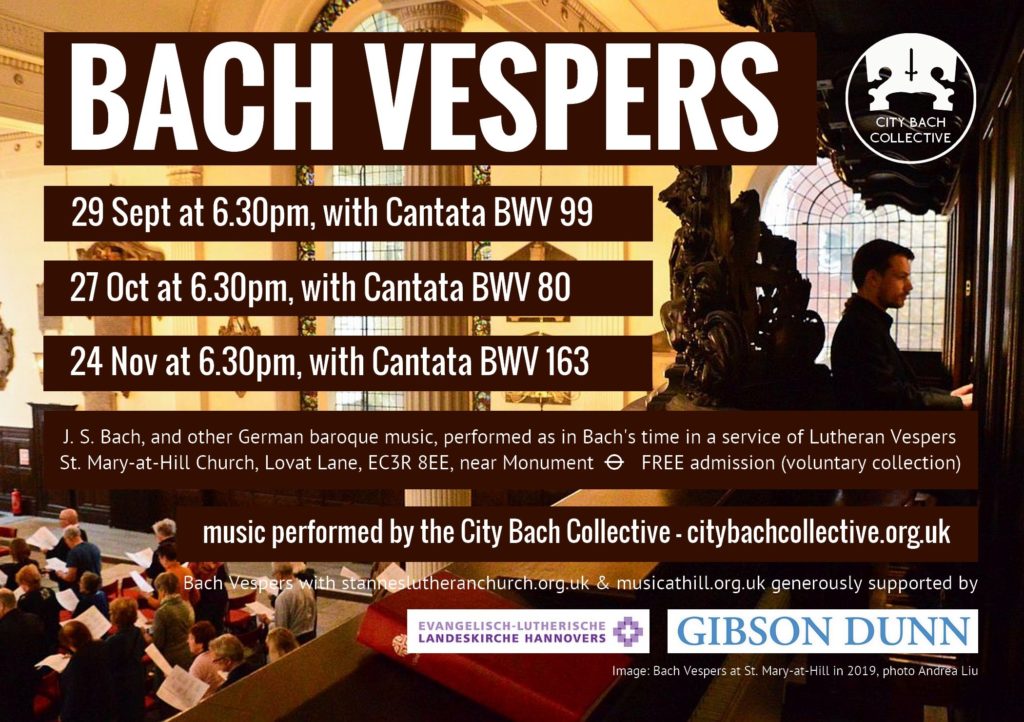 Bach Vespers will return to St. Anne's Lutheran Church, resident at St. Mary at Hill church in Eastcheap in the City of London, on 29 September.
We will perform J. S. Bach cantata BWV 99, Was Gott tut, das ist wohlgetan along with other German Baroque music on period instruments, in a service of Lutheran Vespers. The service is conducted in English with the cantata performed in German. The service is free to attend (you are welcome to make a donation to the expenses of the event).
The following month, on 27 October we will perform the great reformation cantata BWV 80, Ein feste Burg ist unser Gott. The final Bach Vespers of 2019 is on 24 November when we will perform BWV 163, Nur jedem das Seine.
All Bach Vespers are at 6.30pm. Visit St. Anne's Lutheran Church's website for more details of the service itself.