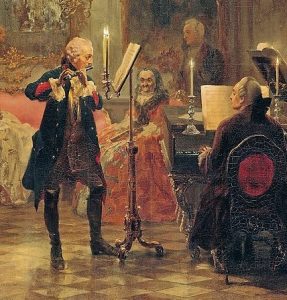 Our next Bach Vespers is on 28 May at 6.30pm, in the church of St Mary-at-Hill in the City of London. We'll be performing the beautiful but little known Pentecost cantata BWV 184. Bach gave this cantata its special colour by using two flutes combined with strings for sweet and poignant effect. We'll also perform some movements from the popular Bach orchestral suite in B minor, which is almost a flute concerto, featuring the wonderful flautist Lisete da Silva. There will also be other music of the German baroque, performed with period instruments.
It is free to attend and you don't need to be religious, so do come along and bring a friend. We look forward to sharing Bach's wonderful music with you.
Following Bach Vespers: 25 June.