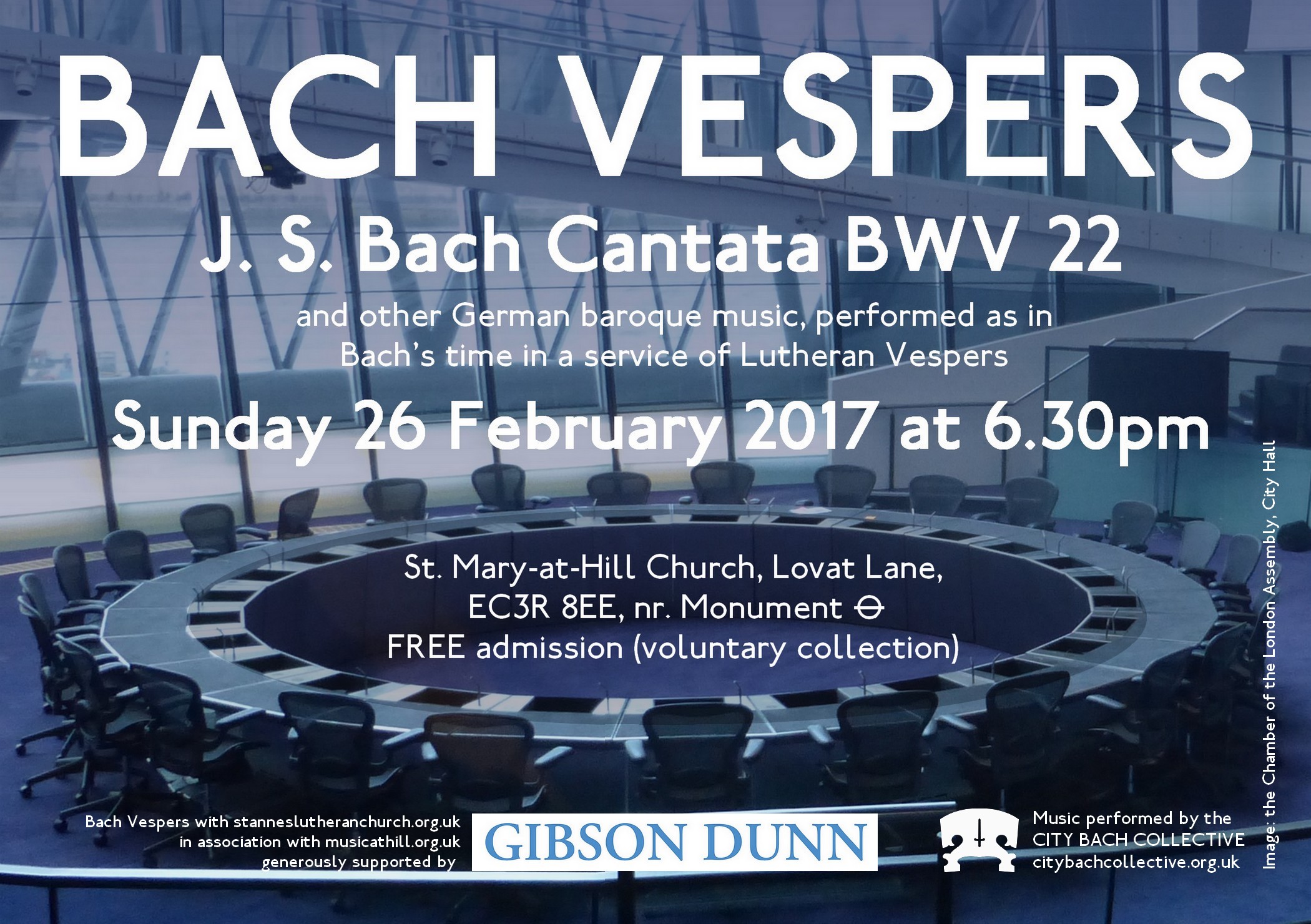 Our busy start to the year continues with a performance of Bach's oratorio in miniature, Cantata BWV 22, Jesus nahm zu sich die Zwölfe.
The work shows that Bach had mastered the composition of a dramatic scene… [and] shows elements which became standards for Bach's Leipzig cantatas and even the Passions, including a "frame of biblical text and chorale around the operatic forms of aria and recitative", "the fugal setting of biblical words" and "the biblical narrative … as a dramatic scena". (Wikipedia)
We look forward to performing this at St. Mary-at-Hill, just a couple of days after returning from performing BWV 79 in a special Reformation-year-evensong in Cambridge.