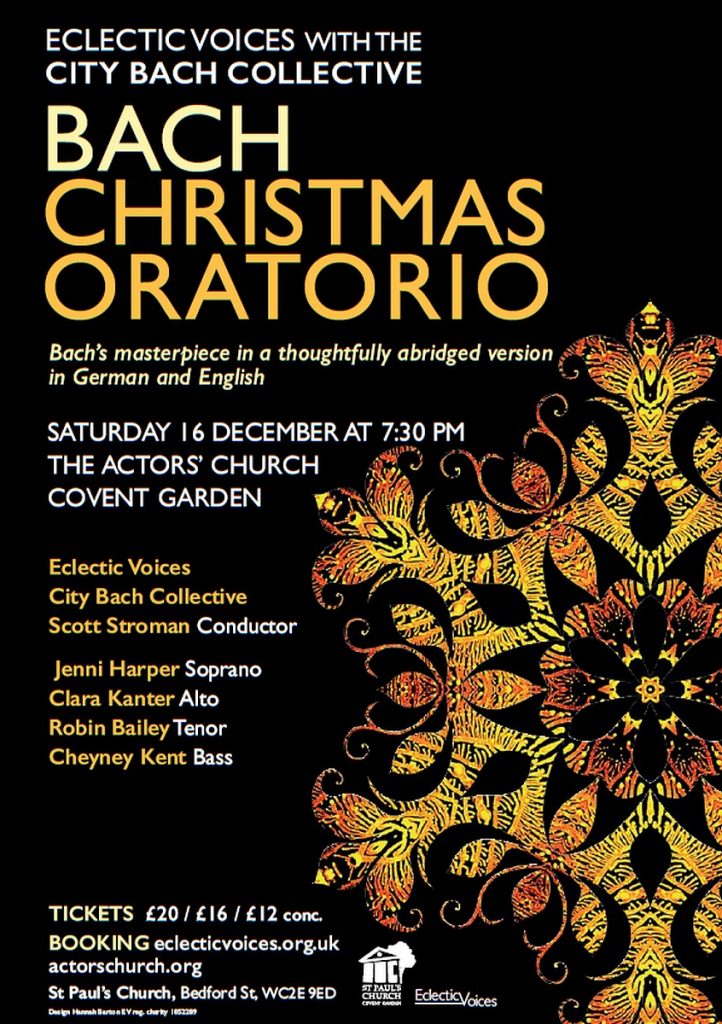 We're very pleased to be able to share that we are going to perform an abridged version of J. S. Bach's Christmas Oratorio on 16 December at St. Paul's Church, Covent Garden. Bach's Weinachts-Oratorium is a perennial favourite for the festive season and we're delighted to be renewing our collaboration with the north London choir Eclectic Voices under the direction of Scott Stroman (with whom we performed Bach's Ascension Oratorio earlier in the year).
It is part of the ethos of Scott Stroman's various projects that they should be available and accessible for everyone to come and experience. Consequently, in a bold experiment the reflective arias will be performed in the language for which they were composed – German – but the narrative recitatives, telling the nativity story inbetween, will be performed in English.
Jenni Harper (soprano), Clara Kanter (alto), Robin Bailey (tenor) and Cheyney Kent (bass) are the soloists for this special event. Tickets are available from the church and we advise early booking to secure a seat (please go here for the Facebook event).