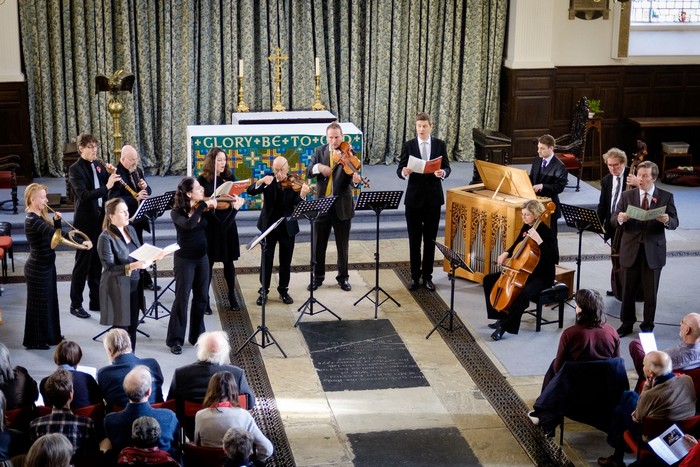 Come and join us at the church of St Mary at Hill in the City of London on 26 September, for the first Bach Vespers of the Autumn. The service starts at 6.30pm, hosted by St Anne's Lutheran Church.
The service centres around Bach's Cantata BWV 47, Wer sich selbst erhöhet, der soll erniedriget werden. This moving cantata was first performed in Leipzig in 1726. It includes a poignant and unusual aria for soprano with organ obbligato, which will feature soprano Emily Atkinson and organist Simon Lloyd. Our singers and period instrument players will also perform other German music from the time.
Everyone is welcome (you don't have to be religious), and attendance is free. We look forward to seeing you to share Bach's wonderful music!
Future Bach Vespers dates this autumn: 31 October (BWV 80 for Reformation Sunday), and 28 November (BWV 36 for Advent Sunday).