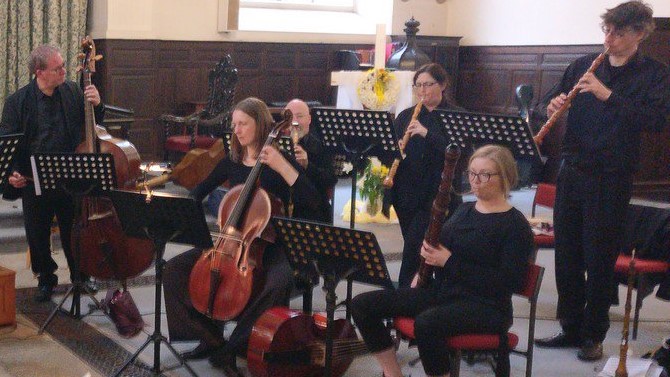 Come and join us on 31 October as we perform Bach's splendid and much-loved cantata for Reformation Sunday, BWV 80, Ein feste Burg ist unser Gott. This special Bach Vespers service for Reformation Sunday takes place at 6.30pm at the church of St Mary at Hill in the City of London, hosted by St Anne's Lutheran Church. This cantata features a team of three oboes of different sizes and bassoon, playing with and in contrast to the strings to create fabulous textural colours. There will also be lots of other festive music for the occasion, including the concerto-like Sinfonia to BWV 42. For those who enjoy singing, we are delighted that hymn singing is now permitted again.
The preacher will be the Bishop of the Lutheran Church of Great Britain, the Right Reverend Tor Berger Jørgensen. Everyone is welcome (you don't have to be religious), and attendance is free. Do come along and bring your friends. We look forward to seeing you to share Bach's wonderful music!
The following Bach Vespers will be on 28 November (BWV 36 for Advent Sunday).