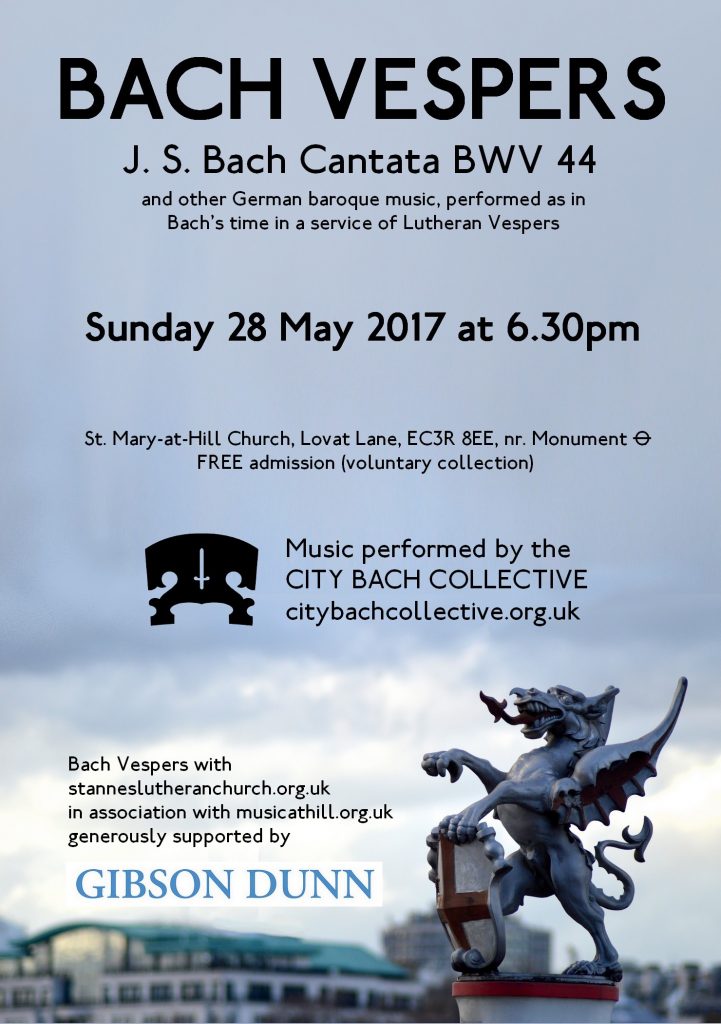 On 28 May we will perform J. S. Bach cantata BWV 44 Sie werden euch in den Bann tun as part of a service of Vespers with St. Anne's Lutheran Church. The cantata is a vivid account of the persecution of Christians, including the evocative conjuring of the Antichrist as a monster, driving people on to repress Christian thought and worship.
The City of London boundary dragon is the fierce creature of the legend of St. George, patron saint of the country of which the City is the capital's heart. Though fairly benign in the ubiquitous statues around the City, the dragon is a fitting symbol of the terror referred to in Bach's cantata. Not only is the Christian soul banned in the words of the cantata but also attacked with sword and fire. Of course, the sword is something we incorporate in our own City Bach Collective logo to remind us that the City is the spiritual home of our Bach performance.
We're very pleased that St. Anne's Church has, on this occasion, invited the Rev Canon John O'Toole, Dean of St. George's Southwark and National Ecumenical Officer and Secretary to the Department for Dialogue and Unity at the Catholic Bishops' Conference of England and Wales to come and preach prior to our cantata performance.