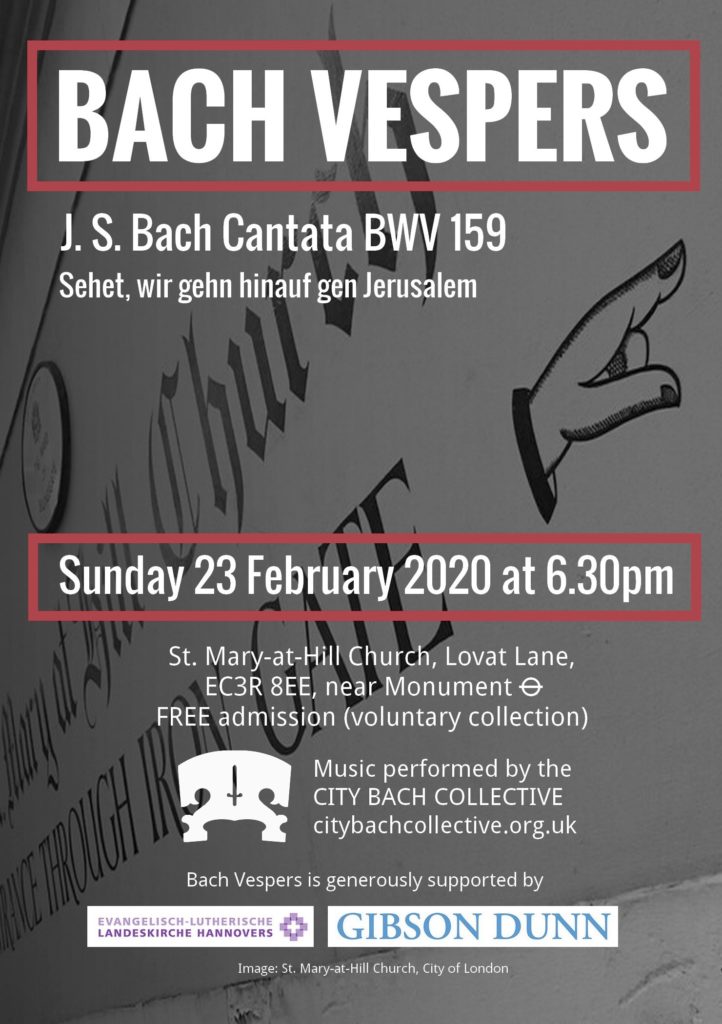 As we approach the end of 2019, we have enjoyed looking back at some of the wonderful music we have performed during the year. We're even more excited to have confirmed Bach Vespers in London for 2020 up until Easter!
On 26 January we will be performing BWV 156, Ich steh mit einem Fuß im Grabe with its irresistible opening Sinfonia with solo oboe.
On 23 February the cantata will be BWV 159, Sehet, wir gehn hinauf gen Jerusalem (right) with a central plaintive aria (Es ist volbrach) for bass and oboe that might be mistaken for that other famous Bass work, Ich habe genug. As ever there will be other music by J. S. Bach and his contemporaries in these services.
It is good to know that, with the support of our friends at St. Anne's Lutheran Church, we are able to continue the tradition of Bach Vespers in London in 2020. We look forward to seeing you at either event, which are free to attend. In the meantime we hope you have a happy Christmas and a peaceful New Year.