It was with considerable sadness that, at the previous service of Bach Vespers, we learned of the death of Rev'd Ronald T. Englund. The news had been passed to the Pastor of St. Anne's Lutheran Church by the former Kantor, Peter Lea-Cox.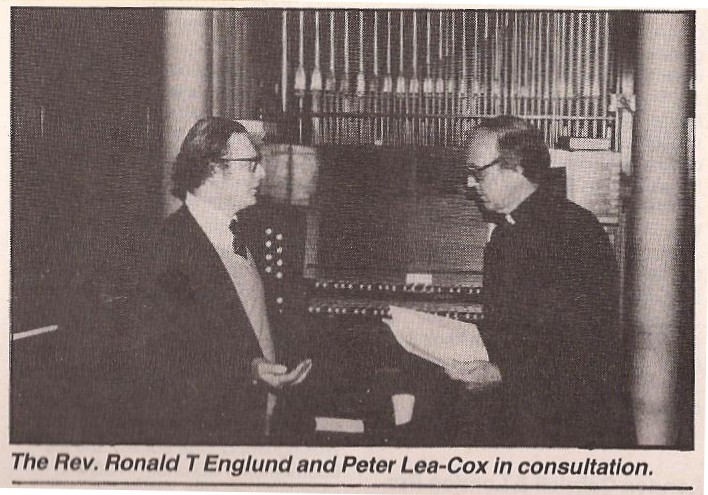 None of us who perform in the City Bach Collective knew Rev'd Englund personally. Rather, we are aware of his importance in bringing J. S. Bach's music in to church services – specifically Lutheran services – in the City of London. It was at his invitation that Peter Lea-Cox gave the first Bach Vespers in September 1982, from which the series as we now know it has continued, unbroken, for 37 years. It continues to be a liturgically and culturally significant legacy.
Rev'd Englund died in Falmouth, Massachusetts on 14 November. You can read a more complete obituary here. We would be glad of your recollection of his life and work: if you would like to, please write to us here at citybachcollective@gmail.com.