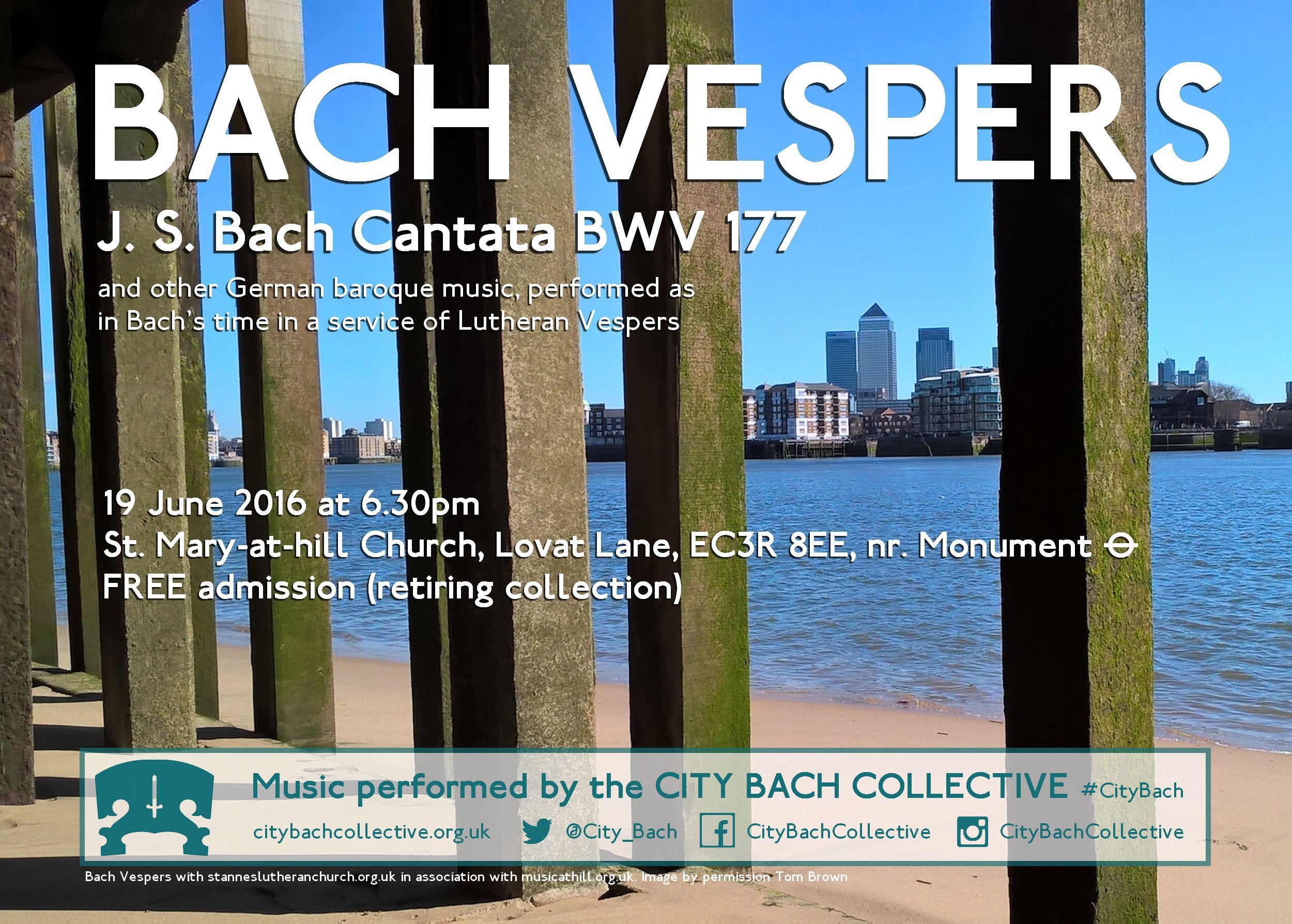 We are very pleased that once again St. Anne's Lutheran Church have invited us to perform the music at Bach Vespers on 19 June. This Sunday is the fourth after Trinity for which Bach wrote the cantata 'Ich ruf zu dir, Herr jesu Christ', BWV 177, in Leipzig in 1732.
At the centre of the cantata is the chorale melody of the title. This is piece of music made famous in modern cinema. Bach's own chorale prelude BWV 639 was used by Andrei Tarkovsky in his 1972 masterpiece Solaris (featuring the use of Peter Breugel the Elder's Hunters in the Snow, below) and Michael Haneke used a piano transcription of the same for his 2012 Palme d'Or-winning film Amour.
We will perform the chorale prelude at this service. In addition we'll perform music by Andreas Raselius, Heinrich Schütz, Franz Tunder and Michael Nicolai. We are delighted to hear that the Bishop of the Lutheran Church in Great Britain, the Rt. Rev'd Dr. Martin Lind will preach at this service.
This service of Lutheran Vespers is free to attend at St. Mary-at-hill, Lovat Lane, EC3R 8EE at 6.30pm. More on what happens at the service here.