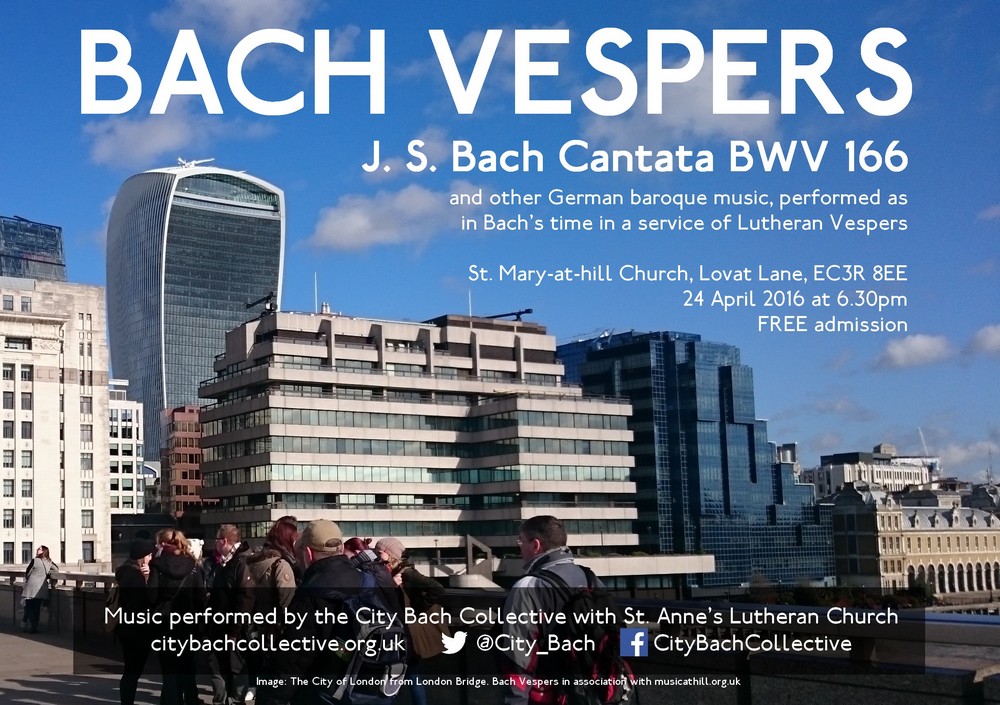 We are very pleased that St. Anne's Lutheran Church have invited us to return to perform the music at Bach Vespers on 24 April. This Sunday, the fourth after Easter, is Cantate Sunday, for which Bach wrote the cantata 'Wo gehest du hin?', BWV 166, in Leipzig in 1724.
We plan to perform various other works by Buxtehude and Schütz in addition at appropriate junctures during the service of Lutheran Vespers, including Schütz's setting of the Creed from the Kleine Geistliche Konzerte SWV 303. (There's a Facebook event listing here, as well as Bachtrack and Concert-Diary listings if you have a preferred window by which to view the event.)
The Rev. Andy Roland will preach a sermon prior to the cantata and the City Bach Collective will be directed by the leader Hazel Brooks. This service of Lutheran Vespers is free to attend at St. Mary-at-hill, Lovat Lane, EC3R 8EE at 6.30pm.